Understanding Dog Body Language
November 1, 2022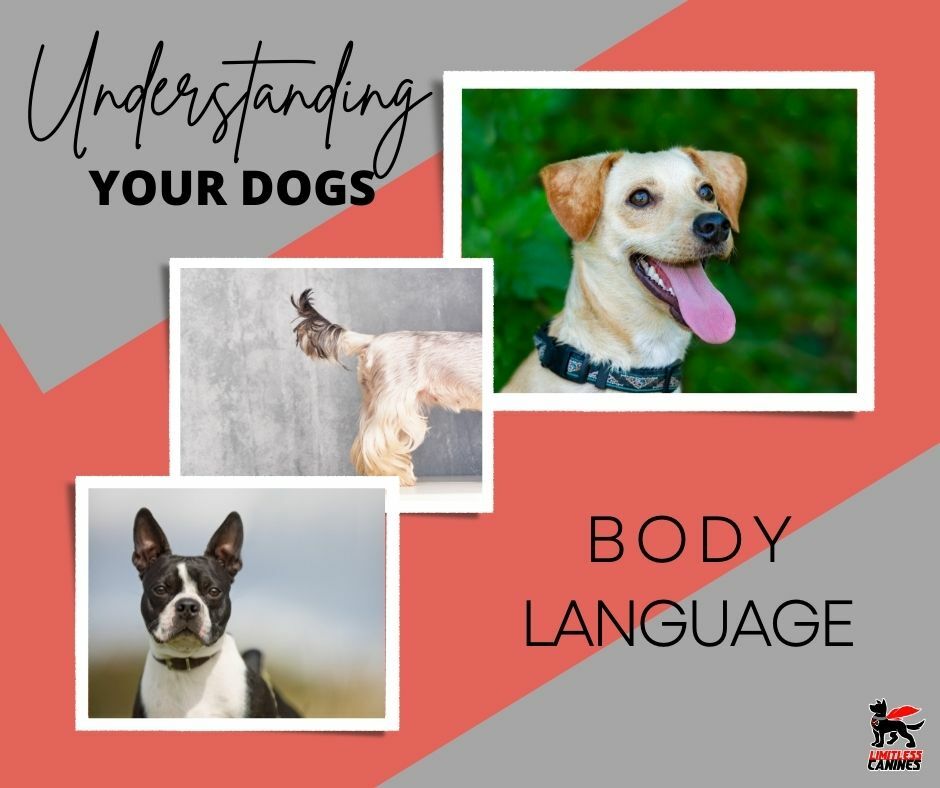 Understanding Dog Body Language
Most of how dogs speak to each other and us is through body language. It would be much easier if they spoke English, but if you know what to look for, their ears, eyes, and tails can tell you everything you need to know. In this post, we are going to debunk some common myths about dog body language and what it means.
Forward ears mean your dog is focused and happy.
Often, people think that a dog with his ears forward is focused on the task at hand. A dog with forward ears is alert, but he is fixating on something in the distance. People also often associate flattened ears with stress or fear, and while a dog with ears plastered to his head may be stressed, a focused dog will also have his ears back. The position of the ears can be taken into context with the dog's other body language (eyes, mouth, tail, etc) to figure out what his ears mean.
A wagging tail is a happy tail.
Happy dogs wag their tails. That is absolutely accurate. However, the reason behind a tail wag requires situational context. If you just got home from work and your dog is excited to see you, that wagging tail means happiness. It's straight out and wagging furiously (probably along with the rest of your dog). If you just found toilet paper torn to shreds in the bathroom and start yelling, your dog will also wag her tail. This time, she's not happy. In fact, she's far from it. Tail wagging is an appeasement behavior. Her tail and head are probably low and she's moving slowly. In these ways, the context of the situation and the dog's other body language let you know how they are truly feeling.
Dogs pant when they're happy.
This is rarely the case. Dogs pant for many reasons. It can be because he's hot, stressed, or nauseous. Dogs pant when exercising, so a dog may plop down and pant in the yard after a fun game of fetch. He may be happy, but he's panting due to the exertion, not his mood. Again, it all depends on context. When you look at a dog, you have to look at both the details and the big picture.
If you're looking for more information on how to better understand dog behavior, call us at (443) 926-4335 or email us at info@limitlesscanines.com.