What is Dock Diving?
June 26, 2022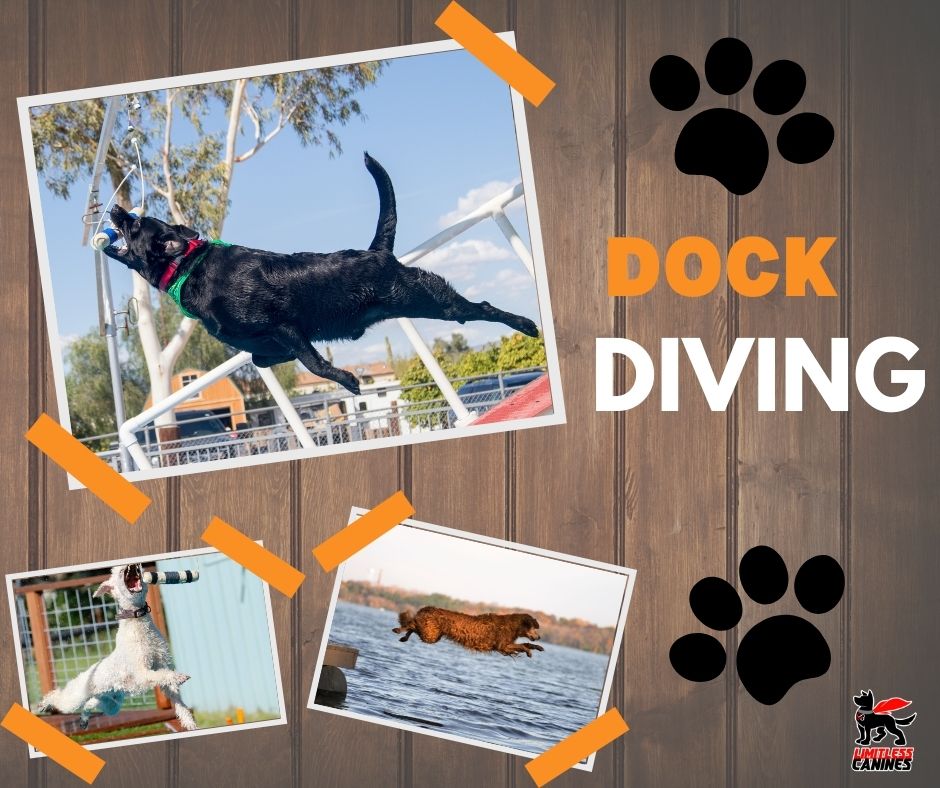 Does your dog love the water? Is he crazy about fetch? Dock diving may be the sport for you! Dock diving is pretty much what it sounds like. The handler throws a toy off a dock and the dog runs to the end of the dock to fetch it. He jumps off of the dock into the pool. Dock diving is judged by the distance a dog jumps out into the pool before it hits the water. This is a sport regulated by the American Kennel Club through North American Diving Dogs (NADD). It can be a fun outlet for your water-loving dog in a controlled and competitive environment!
Getting into dock diving is fairly simple. You can start by renting a dock diving pool and seeing if your dog will jump in. Make sure you take their favorite toy and a towel. Getting your dog used to the idea of jumping off a dock instead of wading into natural water can take a minute, so don't get discouraged as long as your dog is showing interest. Once your dog is comfortable with jumping off the dock, go to the North American Diving Dogs website to find upcoming events near you. Dock diving is a fun way to meet new people and let your dog combine two things dogs adore: water and fetch!