Did you know you could get titles for your dogs tricks?
May 23, 2022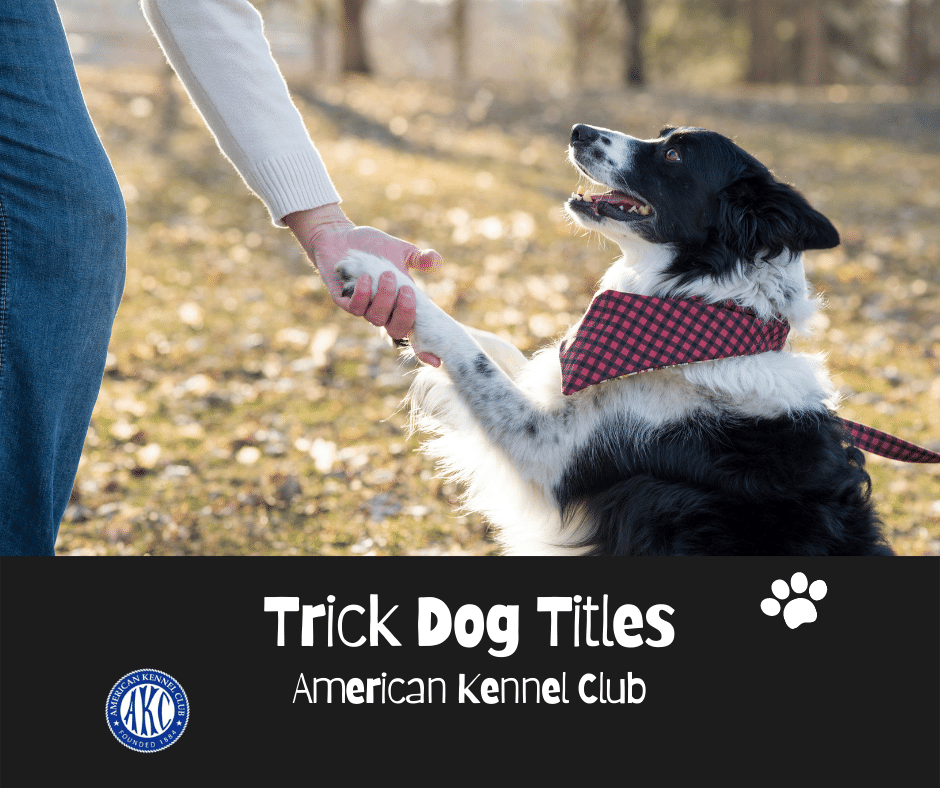 Do you enjoy teaching your dog tricks? Thanks to the American Kennel Club trick dog titles, you can show them off with titles and ribbons! The AKC has a novice, intermediate, and advanced title. You work your way up the chain by doing more complicated tricks. If you have done trick training in the past, you can probably pass the novice test with little work! You can use food lures and repeat the command as many times as you need to. If your dog already has his Canine Good Citizen title, you only need to do five tricks instead of ten. CGC evaluators are also qualified to evaluate trick dog titles, so find your local CGC evaluator and have them watch you do tricks!
To pass the Trick Dog Novice test, you need to complete ten tricks. The AKC has a checklist on their website showing you which tricks qualify. Among them are speak, crawl, fetch, high five, kennel, spin, and touch. There is also the option to use two tricks that are the handler's choice (I used "ribbit", where my dog jumps into the air!). Once you pass, you send the application in to the AKC and they add "TKN" to the end of your dog's name. Intermediate Trick Dog is a little harder. You complete ten tricks again, but you can only say the command once, no treats are used as lures, and the tricks are more complicated. She can balance on a ball, wave hello, open and close a door, sit pretty, or weave poles. There is also the option to do two handler's choice tricks. For Trick Dog Advanced, you will once more do ten tricks. You can choose from things like spinning in circles, identifying toys by name, play dead, bow, moonwalk, and sing. Plan carefully, because your dog cannot repeat commands from past titles. Doing trick dog titles can be a great way to spend time with your dog, and you can get some pretty ribbons out of it, too!