Dogs and Beer - Responsibly
June 28, 2018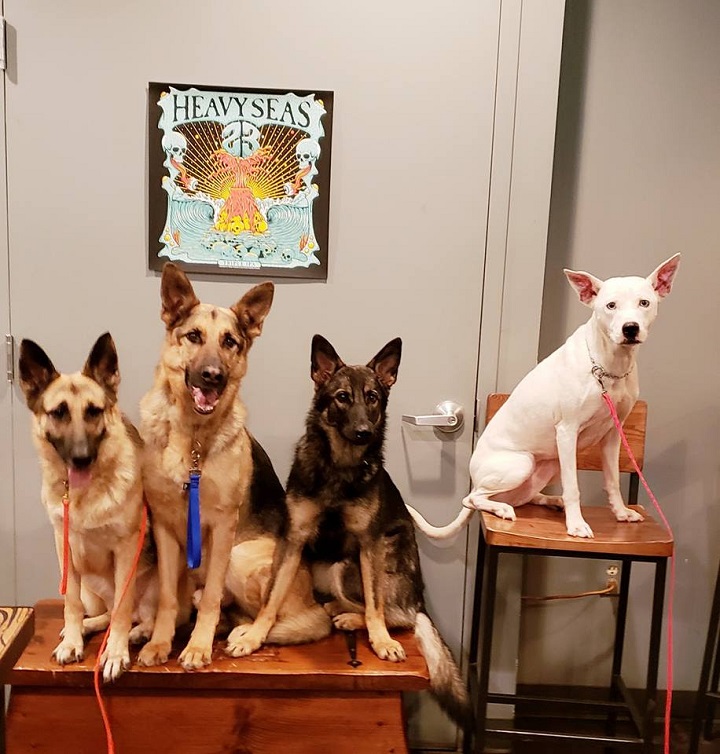 OMG! Guys! If you haven't gotten to hang out with your dog in the taproom of Heavy Seas Beer, you're missing out! They are always so wonderful to us and our dogs when we visit.

PLEASE make sure your dogs follow the basic rules of respect of this amazing establishment so that we can continue to frequent.

1. Make sure your dog has good leash skills. No one wants to trip over your leash or dog while they pull you around everywhere.

2. Make sure your dog goes to the bathroom BEFORE coming in. Even if Fido just went to the bathroom before leaving the house, dogs often get a nervous stomach from car rides and new places. And of course, ALWAYS CLEAN UP AFTER YOUR DOG!

3. Respect your dogs personal space as well as the personal space of others. Some people don't like dogs (crazy, I know) so make sure your dog has permission before approaching people AND make sure people wait for permission to pet your dog. Some dogs can become overwhelmed easily and may need a break from the commotion.

Anyone interested in being able to take your dog out in public without worry, send me a Cheers!